Notice
Receive updates about AfreecaTV!
iOS App Update Donation Changes
2018-11-30
Hello AfreecaTV users,
Due to a policy update, the way donations work on the iOS app was changed.
Please see the following procedure on how to make a donation within the iOS app.
To improve the ability to donate in chat, a new chat command has been implemented within the chat box which will let you open the donation pop-up easily.
While in a live stream, in the chat box you can type the following chat commands:
/starballoon, /cash /별풍선, /후원캐쉬, /후원, /캐쉬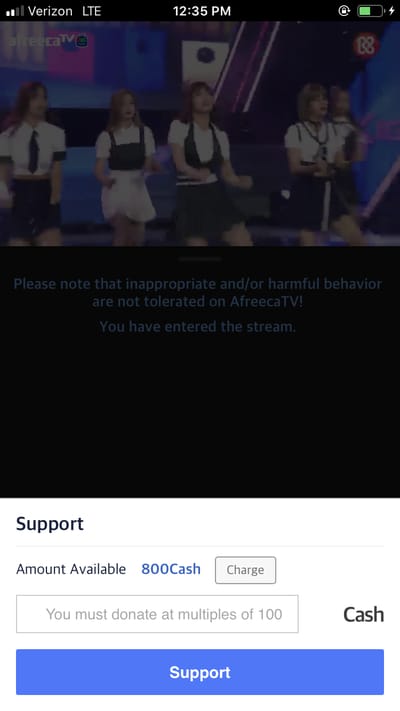 This feature has been implemented on AfreecaTV iOS app v3.0.0.
Additionally, you can make a donation through their Blog, as explained below:
1) Go to the Blog of a LIVE stream. You can press the player to reveal their channel name, and then press their channel icon to go to their Blog.
.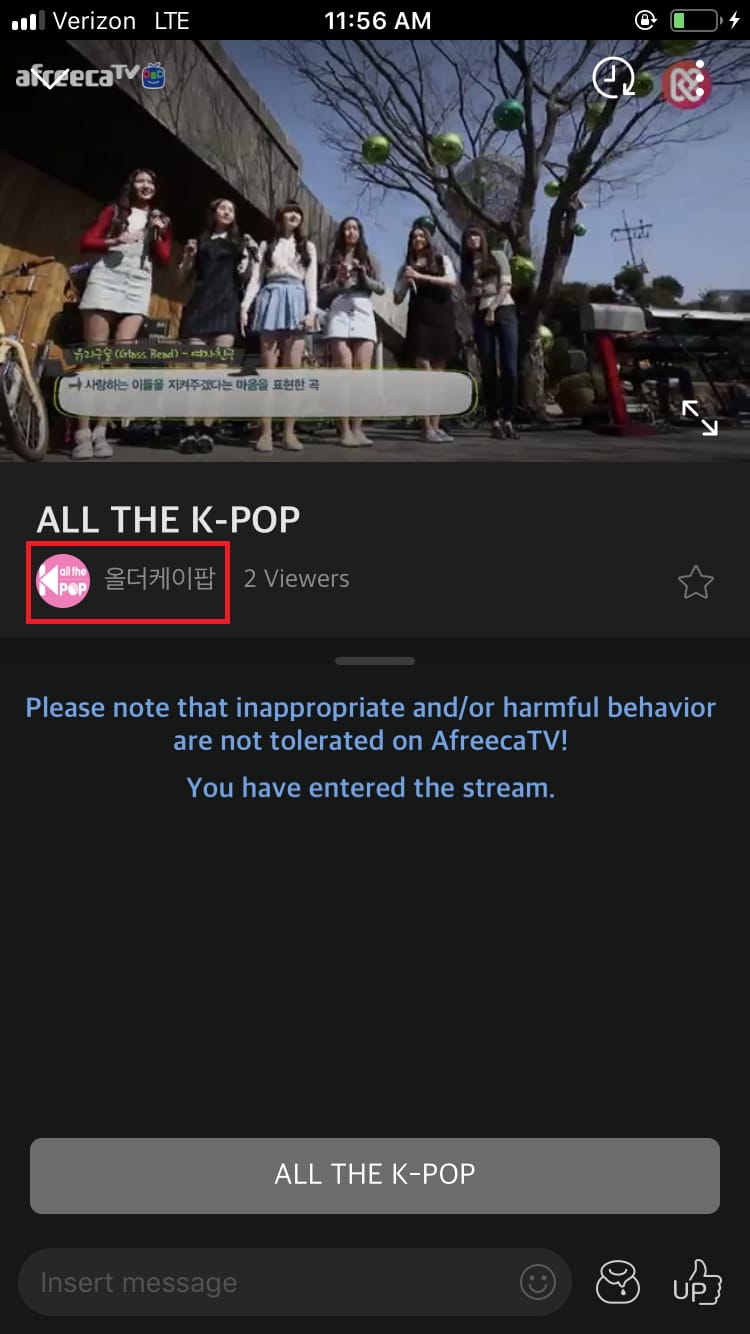 2) Their Blog will open up in a new window. From the Blog page, go to the 'Info' tab on the right.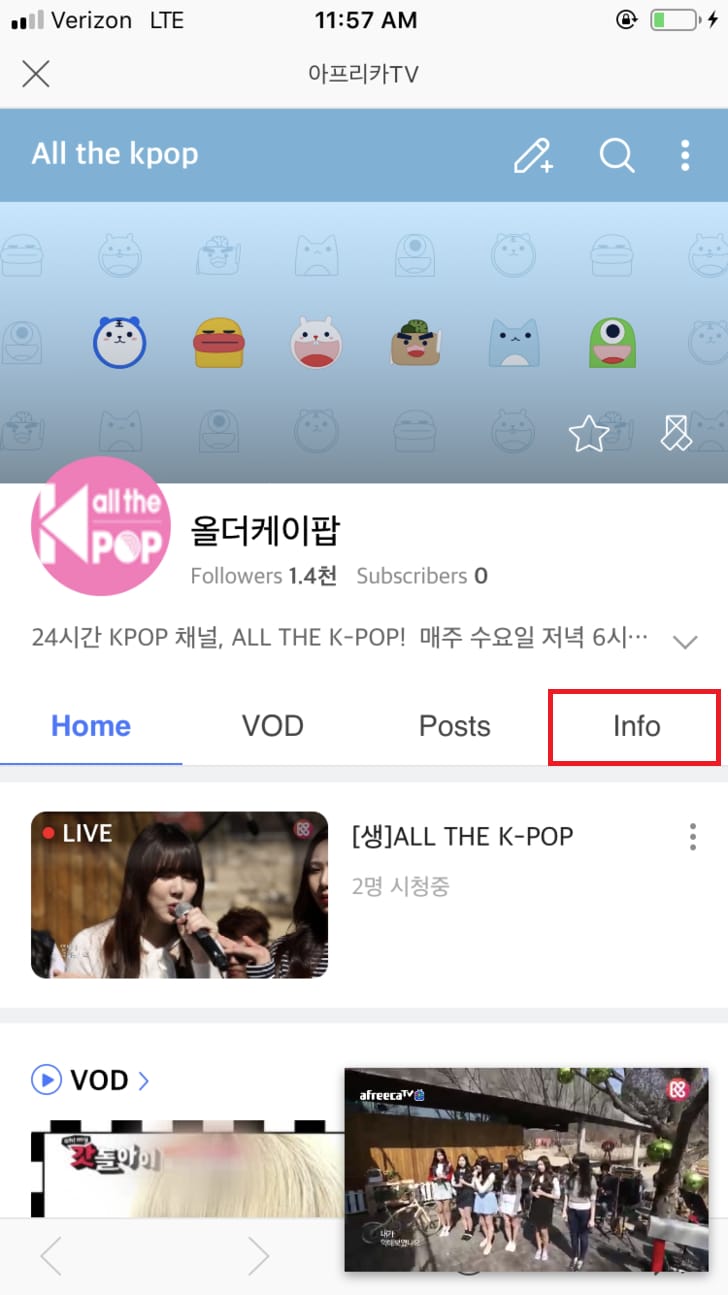 3) Within the Info tab, press the blue button labeled 'Donations', a pop up will appear.
4) Enter the amount you want to donate in the field (amount must be in intervals of 100).
Confirm your amount and press the blue button labeled 'Support' to submit your donation to the streamer.
If you need to purchase more Cash to donate, you can press the button labeled 'Recharge' on the top right to go to the purchasing page.
If you have any difficulty, please visit Ask Questions at Help Center.