Notice
Receive updates about AfreecaTV!
Blog Donations Temporarily Disabled on iOS
2019-08-29
Hello AfreecaTV Users,
Unfortunately, Blog Donations (CASH) have been temporarily disabled for iOS devices.
If you would like to make a donation on iOS, you are still able to by donating to a streamers Live Stream by using the chat commands below:
/starballoon, /cash /별풍선, /후원캐쉬, /후원, /캐쉬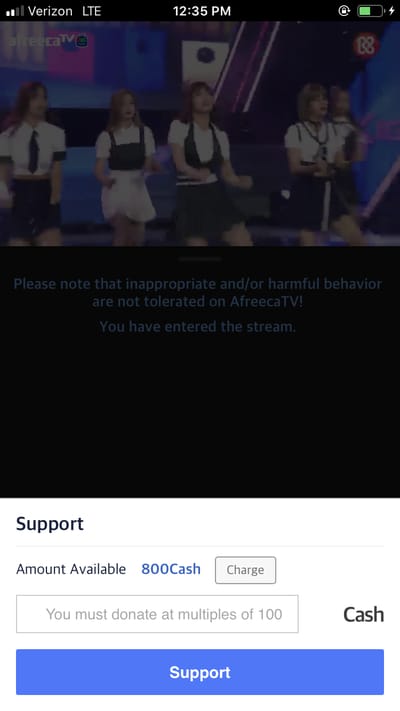 We will announce again when the function has been re-enabled.
AfreecaTV apologizes for the inconvenience.
If you have any questions, please visit Ask Questions at Help Center.