Notice
Receive updates about AfreecaTV!
SMS Verification Update
2019-09-25
Greetings AfreecaTV Users
We have changed the procedure for joining AfreecaTV outside of Korea!
Updated Schedule: September 25, 2019 (Wednesday) 2:00PM ~ 4:00PM PDT
Changes: Adding SMS authentication during the Sign In process
NOTE: This is only for New Users signing up to our platform for the first time after our update.
Please refer to the photos below.

[WEB]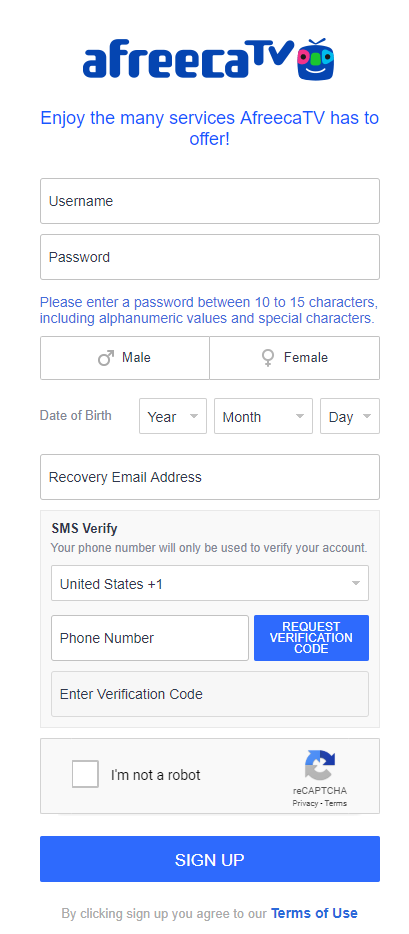 [MOBILE]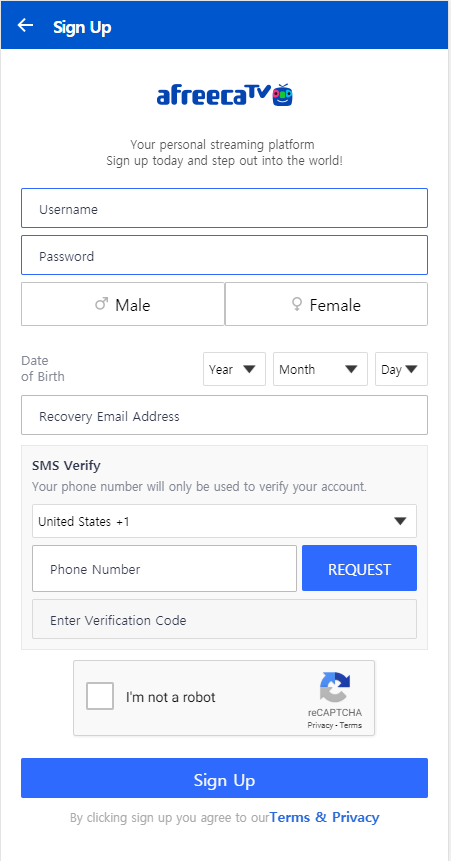 If you have any issues or concerns, please visit Ask Questions at Help Center
Thank you,
AfreecaTV