FAQ
Receive updates about AfreecaTV!
How to upload a video to my channel
2018-08-01
How to upload a video to your channel
You can upload Videos to your Blog by clicking the Video Upload button indicated by an up arrow on the top right of
your Blog.
For your convenience, the link to the page is: http://stbbs.afreecatv.com/vodupload/index.php

Uploading a Video file
Once you access the video upload page, you simply need to press the blue Select upload file button in the middle,

and then navigate to the file you want to upload.

Alternatively, you can drag and drop your file into this window.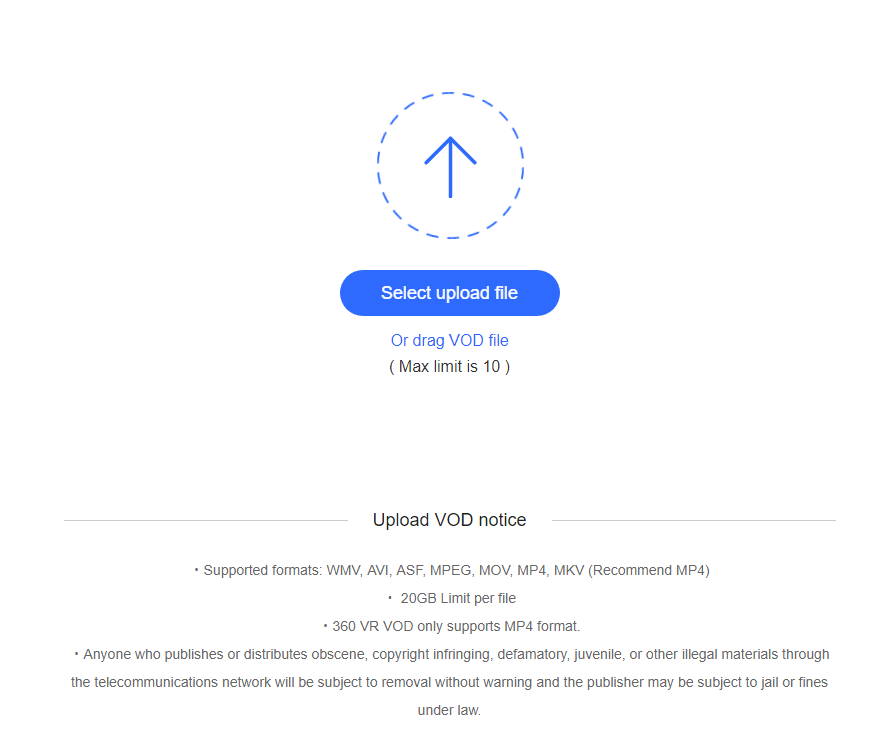 The guidelines for uploading a video file 

 

 

Supported file formats: WMV, AVI, ASF, MPEG, MOV, MP4, MKV (MP4 recommended)

The file cannot be larger then 1GB

360VR is supported in MP4 format

Please make sure to upload content owned only by you and not another person to avoid copywrite issues.
After uploading, you can then input a title and details for your video as well as schedule when it will be posted and
privacy settings.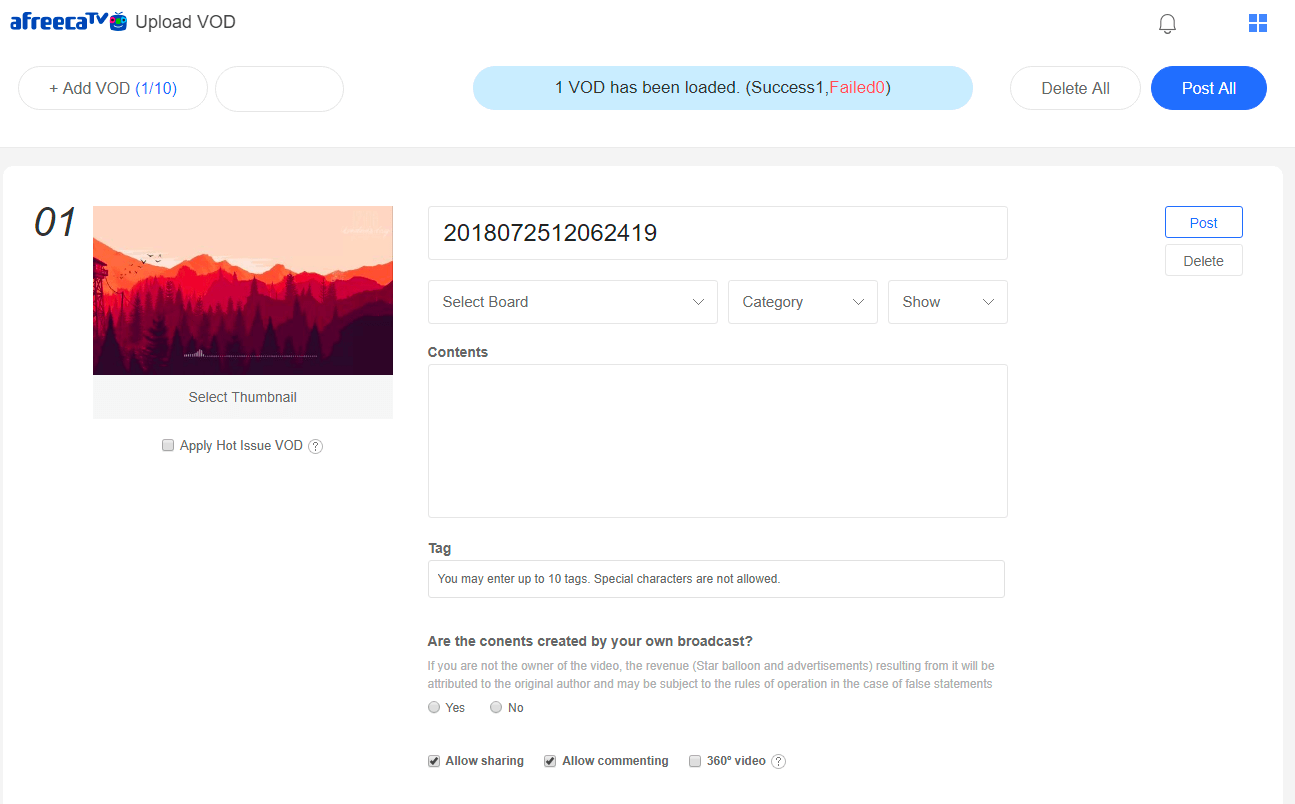 After completing the details for this page, you can Publish your video and it will be found in your channel under the corresponding section.