FAQ
Receive updates about AfreecaTV!
How can I delete my account?
2018-04-05
How can I delete my account?

​
Please note, deleting your AfreecaTV account will deactivate your registered profile with AfreecaTV and thus remove any information, settings, history, VODs, channels, and any items associated with the account.
1. In order to delete your account, please Login to AfreecaTV and click your user ID located in the top right corner of the main page.
2. After clicking user ID, please select the Account Info from the user ID tab.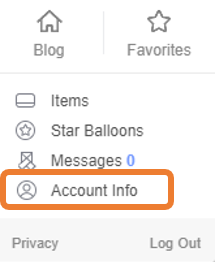 3. Once you click the account info, you will find the Delete Account tab located at the upper right corner of the account info page.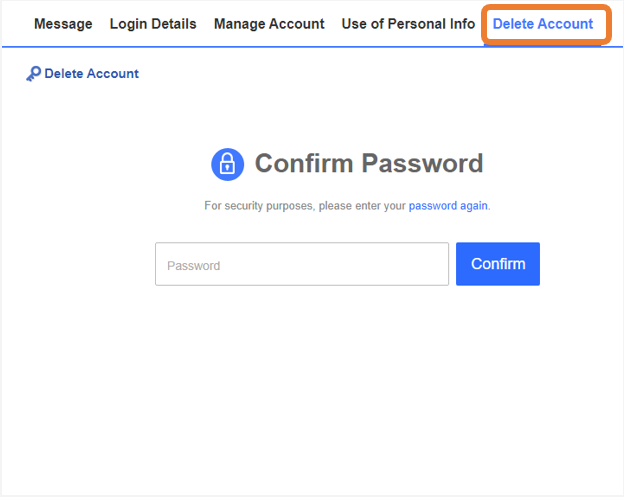 *You will be asked to enter your password one more time.
4. Once you confirm your password, you will be asked to review and agree to the conditions of deleting your account.
5. If you agree to all the conditions, you can check the box and press the delete account button at the bottom of the page.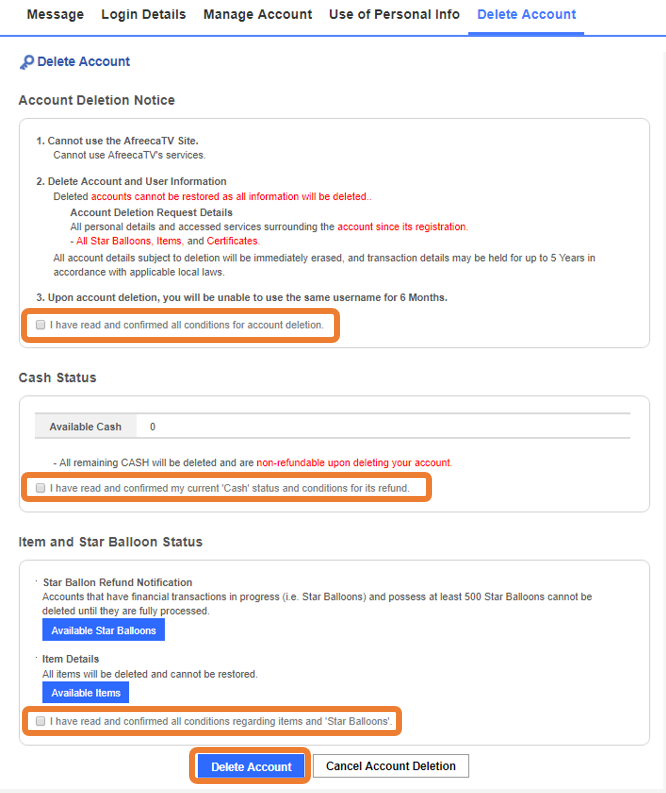 6. You have successfully deleted your account.
If you have any issues or concerns, please visit Ask Questions at the Help Center