Notice
Receive updates about AfreecaTV!
What is Go Edit?
2018-05-18
* Currently Go Edit is under Beta service. Therefore, some features will be unavailable.
A new feature called Go Edit has been introduced to Afreeca TV!
Through this feature you will be able to easily edit videos by making simple clicks!

What is Go Edit?
It is a feature that can help streamers create highlight videos of live streams out of Go Edit section marked by the streamer and managers with Go Edit rights.
Who can use it?
Streamer

Can create highlight videos from Go Edit sections.

Can mark Go Edit section

Manager

Can mark Go Edit section

Max 5 managers can be granted Go Edit rights by the streamer.
How to grant Go Edit rights.
Streamers can grant Go Edit rights by promoting their viewers to Manager.

How to create highlight videos.
Streamers and managers with Go Edit rights can mark the Go Edit section while the video is live, by clicking on the 'Go Edit' button.
After the live stream has ended, the streamer can check the marked sections to create a highlight video, as below: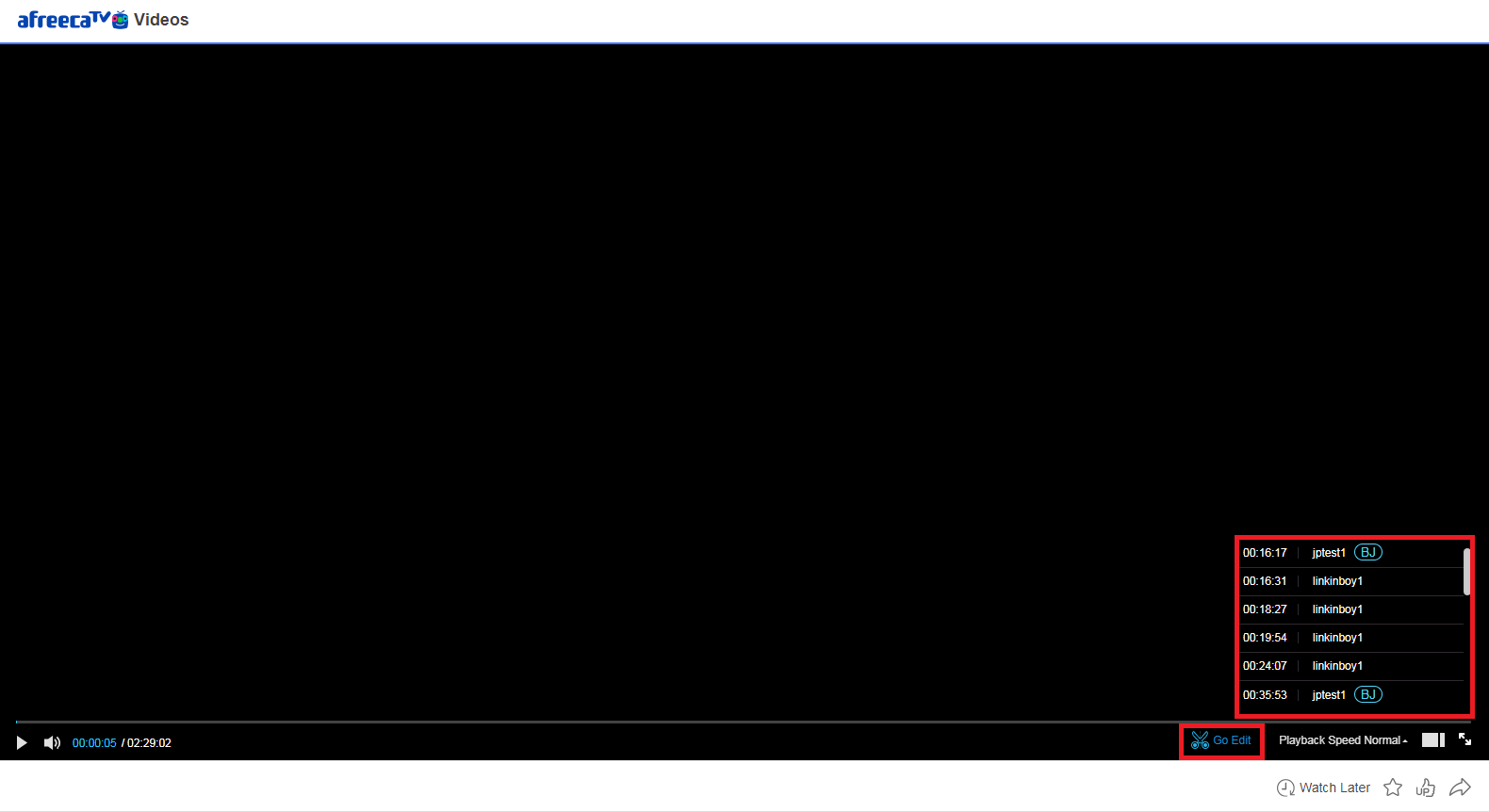 One minute before, and two minutes after the marked section will be created as a 3 minute highlight video.
 
Having a problem using Go Edit? Please visit Ask Questions at Help Center.
Thank you.