Notice
Receive updates about AfreecaTV!
Winner of #AfreecaTours!!
2019-08-15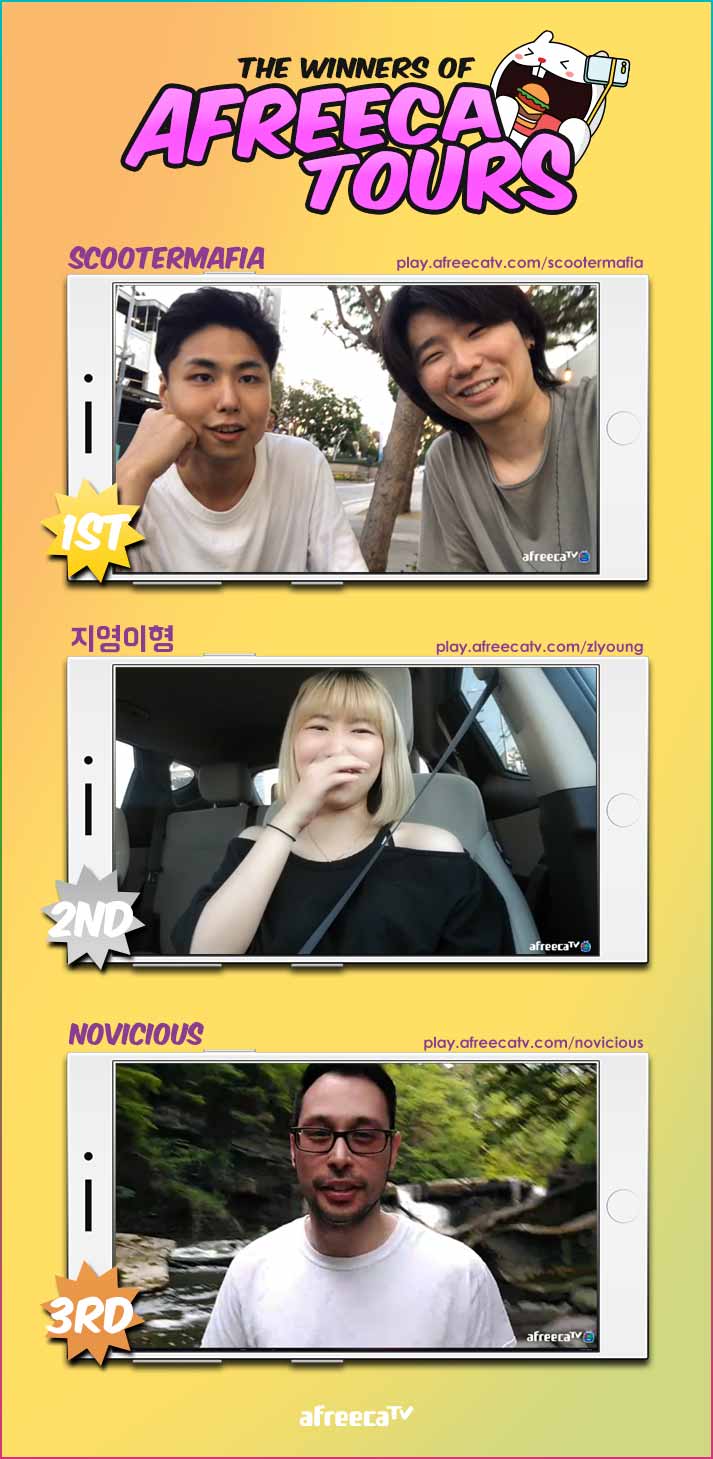 Congratulations to the winners!
And THANK YOU, our users, for participating in this event.
If you were unable to join this event, DO NOT WORRY!!
We have plenty of more events coming up SOON!!
Whether that would be ONLINE or OFFLINE, stay tune and be on the look out on our notification page for any upcoming events!!
We hope to see everyone real soon and CANT WAIT to see what YOUR next stream will be!!!