Notice
Receive updates about AfreecaTV!
Afreeca Missions Event[AfreecaTV Global Exclusive]
2020-02-29
Afreeca Missions Event [AfreecaTV Global Exclusive]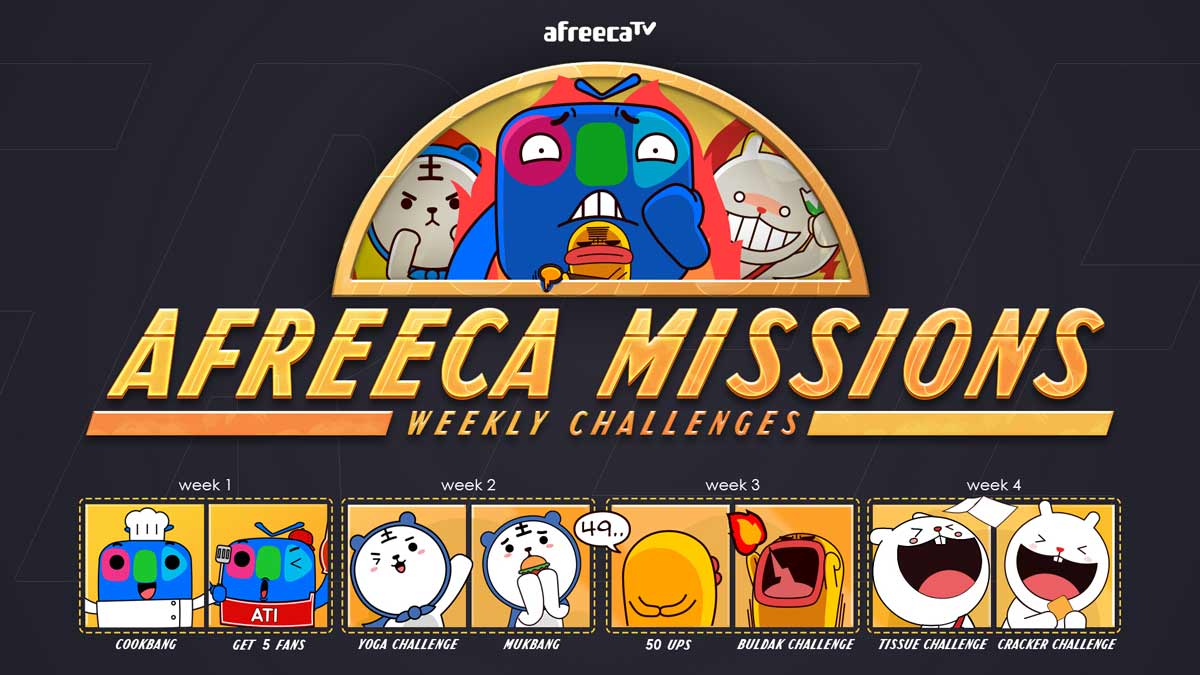 Hey there AfreecaTV Streamers!
Wanna try something new?
AfreecaTV wants to challenge you in the month of March!
There will be 8 missions, twice a week.
Can we count on you to finish these missions?
To get more information and to sign up for this event please click the link below:
http://bj.afreecatv.com/afenglish/post/53516673
Duration:
March 9th ~ April 4th, 2020
Rules:
1. Must stream and fulfill all 8 missions to win
2. Stream title must include the hashtag (#) of the week in the title
3. Link your VOD or clip highlights of your stream in the comment section of the blog posts of Afenglish.
4. Need to at least stream for 1 full hour
5. Schedules of the stream will be release every Thursday/Friday PDT on Afenglish blog.
Disclaimer:
- We will be announcing 2 missions on our Afenglish blog with a schedule and hashtag that you can easily use and follow!
- With every new Blog post, you must link VOD/highlighted clips correlated to the missions of the week in the comment section below.
- Participants will be contacted through DM messages on their channel
Prizes:
Complete all 8 missions and you will receive:
1 2020 AfreecaTV Journal + 1 AfreecaTV Hoodie
How to Broadcast on AfreecaTV:
http://ghelp.afreecatv.com/index.php?pt=faq_detail&cate=1&no=18&page=1&field=&keyword=
For any questions about the event and/or event details, please contact: support@afreeca.tv