Notice
Receive updates about AfreecaTV!
PC Layout Update Notice
2021-04-23
Greetings AfreecaTV Users,
To improve your user experience for AfreecaTV, we made some slight changes to our webpage!
We cleaned up certain sections to display only one row of VODs each.
To view more of the VODs in any of the given sections, you can simply click the arrows located at the right corners
to scroll through the VODs. You may also click the title of any section to view all of its VODs.
To Scroll: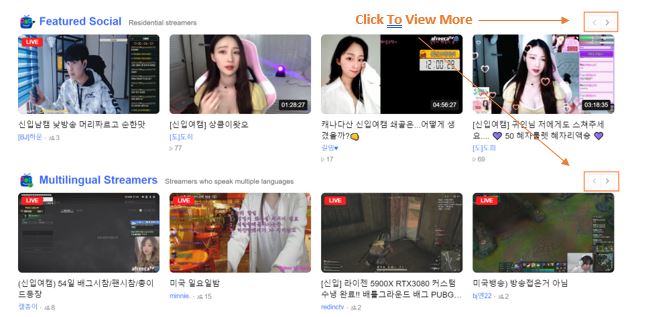 To View All:
New Sections
We have placed all Starcraft 2 and Brood War content in their own sections to make it easier for our
Starcraft fans to find what they are looking for!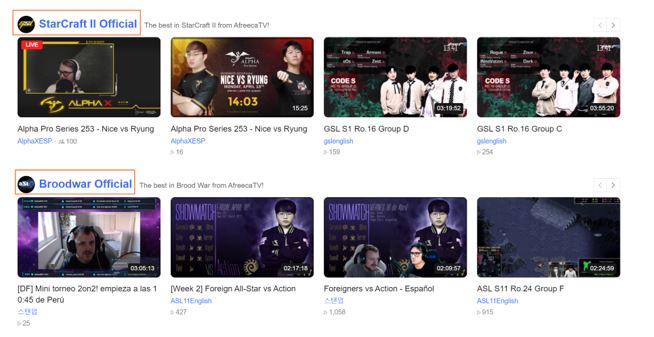 If you have any issues or concerns, please visit Ask Questions at the Help Center. 
We value your feedback.