Notice
Receive updates about AfreecaTV!
South America RTMP Update Notice
2022-03-24
South America (Brazil) RTMP Update Notice
(Setting RTMP On Streaming Software)
Greetings AfreecaTV Users,
To improve the streaming experience from the South America region, we have added a Brazil server.
Please follow the steps below to broadcast on the Brazil server.
1 To Broadcast on AfreecaTV please create an AfreecaTV Account and download a streaming software from the link: (Here)
2. If you already have OBS or other streaming software, please update the software to the latest.
3. After you successfully downloaded or updated the software, please set the server as below.
For OBS, click the File tab located at the top left corner and click Setting.
Enter File > Settings > Stream, tab, and select AfreecaTV from the service drop bar.
Lastly, Select South America: Brazil from the server drop bar.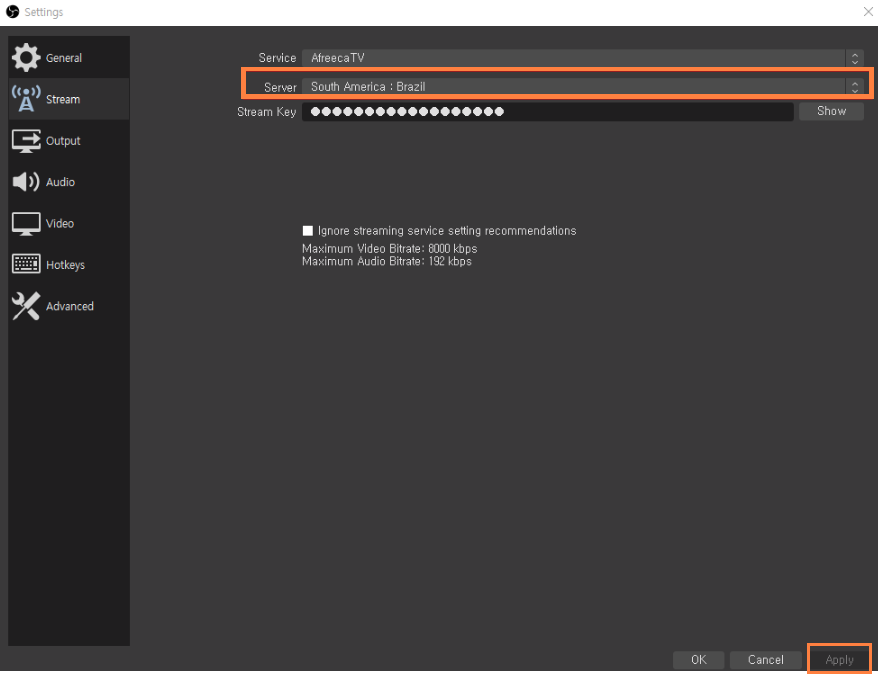 If you are using any other streaming software, please use the server URL below to stream on the South America Region.
AfreecaTV Brazil Server URL : 
rtmp://rtmp-brz.afreecatv.com/app/
For example, Xsplit users can enter the server URL as below.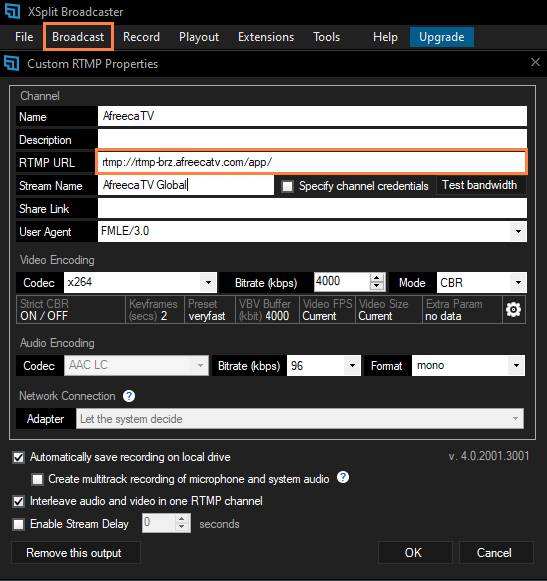 After you successfully entered Server URL into the software, please apply your changes by clicking "OK".
To learn more details about how to set up a stream, please visit our AfreecaTV Broadcasting Starter Guide: (Here)