Notice
Receive updates about AfreecaTV!
Liiv SANDBOX exclusive streaming on AfreecaTV
2022-10-13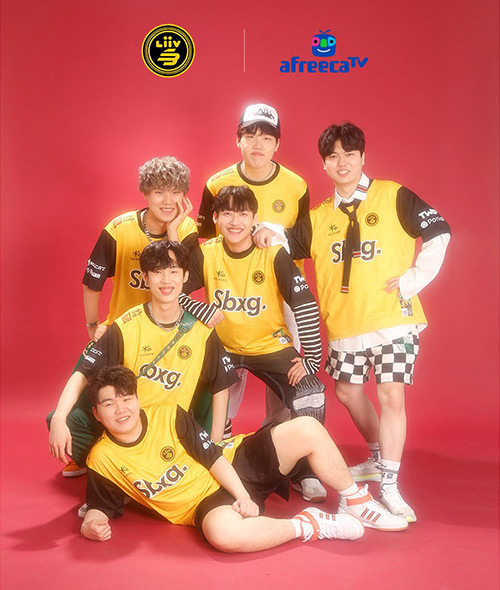 Liiv SANDBOX, LoL Team signs exclusive streaming on AfreecaTV
  The first live streaming will be on October 13th (Thu) at 13:30(KST)
[TOP] Dove: https://bj.afreecatv.com/nli7346
[JNG] Croco: https://bj.afreecatv.com/kdb1593
[MID] Clozer: https://bj.afreecatv.com/khawang2001
[BOT] Envyy: https://bj.afreecatv.com/dlaud25wns
[BOT] Prince: https://bj.afreecatv.com/coghksdl1212
[SUP] Kael: https://bj.afreecatv.com/nwlsghd830

AfreecaTV announced on the 12th that they have signed an exclusive streaming partnership with the League of Legends (LoL) team of Liiv SANDBOX. Liiv SANDBOX, which started its history in 2018, is a professional game team that operates esports teams in various categories, including LoL, KartRider, FIFA Online, Wild Rift, and Rainbow Six Sieges. 
Among them, the Liiv SANDBOX LoL team, the main team of the streaming partnership, has been building strong domestic and foreign fans base by steadily developing and communicating through LCK since 2019 and through now in 2022. 
In particular, they showed rapid growth by advancing to the LoL Worlds 2022 regional qualifier after rebounding significantly from 9th place in the Spring split to 3rd place in the Summer split of the LCK 2022 Season. In addition, they were evaluated as a "team with romance" because it had more close and thrilling wins than normal wins with an aggressive and combat-preferred play style. 
Through this streaming partnership, "Dove" Kim Jae-yeon, "Croco" Kim Dong-beom, "Clozer" Lee Joo-hyun, "Prince" Lee Chae-hwan, "Envyy" Lee Myung-joon, and "Kael" Kim Jin-hong of the Liv Sandbox LoL team will show various aspects through personal broadcasts on the AfreecaTV platform. Domestic and foreign fans can enjoy live content of players and enjoy active communication through real-time chat.
In addition, Liiv SANDBOX and AfreecaTV plan to showcase various contents for fans through this partnership. In commemoration of the signing of the streaming partnership, various events and promotions will be held to welcome fans.
The first streaming of Liiv SANDBOX team on AfreecaTV will begin on October 13 at 13:30(KST). More information on watching the official stream and events can be found on the AfreecaTV website (https://www.afreecatv.com), the AfreecaTV esports page (https://esports.afreecatv.com), or the official channel of Liiv SANDBOX (https://twitter.com/LiivSANDBOX).