Notice
Receive updates about AfreecaTV!
Halloween Live Event
2023-10-21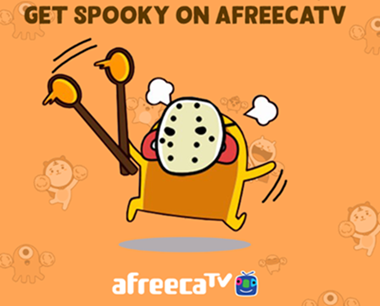 Details:
1 Create & share your channels under our Halloween Event post.
Link: https://bj.afreecatv.com/afenglish2/post/108580031 
2 Broadcast a horror game or attend a Halloween event with the tag #Halloween/#할로윈.
3 Stream a horror game or participate in local Halloween Events with Halloween costumes on.
(Stream must be longer than 45Min)
4 Among the Participants, the Streamer with the highest replay on VOD will receive an additional 100 USD
(Each Individual Promote their VOD links on Social Media: Streamers can only use one VOD and must submit the same link to Discord to participate)
5 Participants will be contacted via Social Media or AfreecaTV DMs for reimbursement.
Prizes:
The maximum possible amount of prize earned after the VOD prize will be a total of 150 USD. Stream Participation: 50 USD VOD with Highest Reply:100USD Users must be wearing costumes regardless of IRL or Game stream. The stream must be min 45Min The stream must include #Halloween or #할로윈 in the title
Event Period:
10. 23. 2023 ~ 10. 31. 2023
(Stream does not have to be on Halloween Night)